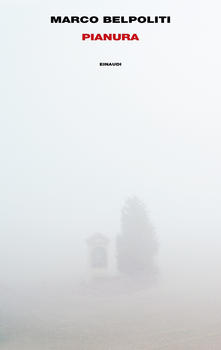 Anthropology of the contemporary
Preview
Reviews
Plain

ISBN: 9788806246839
publisher: Einaudi
year: 2021
pages: 296
Pianura is a journey like those of the travelling salesmen who used to follow the country roads. The geographical space across which the book moves is the Po plain; the cities it describes are Milan, Modena, Mantua, Reggio Emilia, Ravenna, Bologna, and others. In each of these fascinating urban worlds history has created unique characteristics. Cultural signals evoke today and yesterday. Figures of artists, actors, directors, novelists, poets, strange and bizarre individuals parade in front of the reader's eyes like characters out of a Fellini film.
Some are still alive, many are dead, but all belong to an artistic and intellectual world with clearly recognizable features. Each character has a story set on the banks of the Po, or under the arcades of the cities scattered across its plain. They are stories of encounters, for the material from which the author draws inspiration comes from his friendships, associations and collaborations. So Pianura is an account of an age of art and creativity from the 1970s to the present day. Like Claudio Magris's Danubio, it is a journey through cultural memory which conjures up a surprising portrait of those regions which have known the ideals of secular emancipation and communist utopia, and today are experiencing a regression into political localism.
A portrait of agricultural countryside inhabited by characters who people an extraordinary narrative, a sentimental journey, an assemblage of fragments of memory which together form one of the most original cultural novels of recent years.