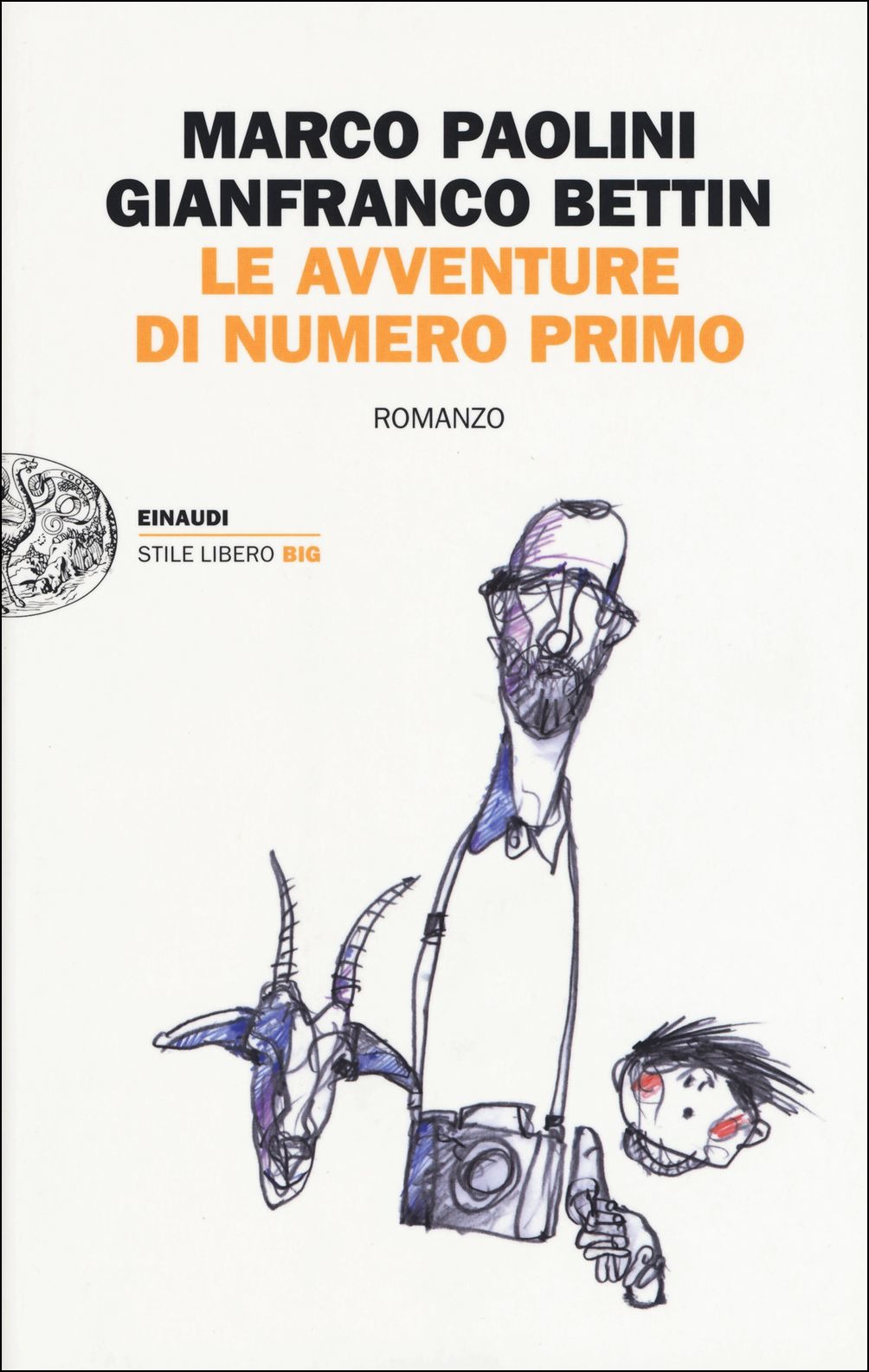 Preview
Reviews
The Adventures of Numero Primo
with Gianfranco Bettin

ISBN: 9788806237400
publisher: Einaudi
year: 2017
pages: 344
Plain-speaking and wise, part Pinocchio and part ET, Numero Primo (Prime Number) will linger in the mind as one of the most striking characters in contemporary fiction.
Numero Primo is the name chosen for himself by a strange little boy, who bursts in on the life of Hector, a war photographer in his late fifties who finds himself saddled with the role of his father. The boy was wanted and planned by his mother, a scientist, but conceived and brought into the world by an artificial intelligence so sophisticated that he has even developed a consciousness of his own. He is not like other creatures; he knows almost nothing, and finds everything new and beautiful; he has the gift of finding magic in the most commonplace things, and when he doesn't find it, he creates it Those who meet him find that they have become different, better people. Wherever he goes, he always attracts attention, not always a good thing.  He is noticed by the observers of a multinational – a technological Herod which, behind its philanthropic face, conceals a dark desire for power. Thus, Hector and Numero Primo are forced to flee and hide. They are helped by a crowd of bizarre characters: Rastafarian scientists who can save Venice from its rising water level, illegal parking attendants who organize new forms of mass hospitality, Chinese-Sardinian tradesmen, merry-go-round operators with big hearts and a long history of resistance.
As light as a fairy tale and as truthful as a reportage, The Adventures of Numero Primo gives us a stream of stories and observations, and above all a character that it's impossible not to fall in love with.
Gianfranco Bettin writes fiction and non-fiction books. He has taught and worked in the field of sociology. He published many novels, including Qualcosa che brucia (Something Burning, Dalai 1995), Nemmeno il destino (Not Even the Fate, Feltrinelli 1997), and Cracking (Mondadori 2019).