Aldo Schiavone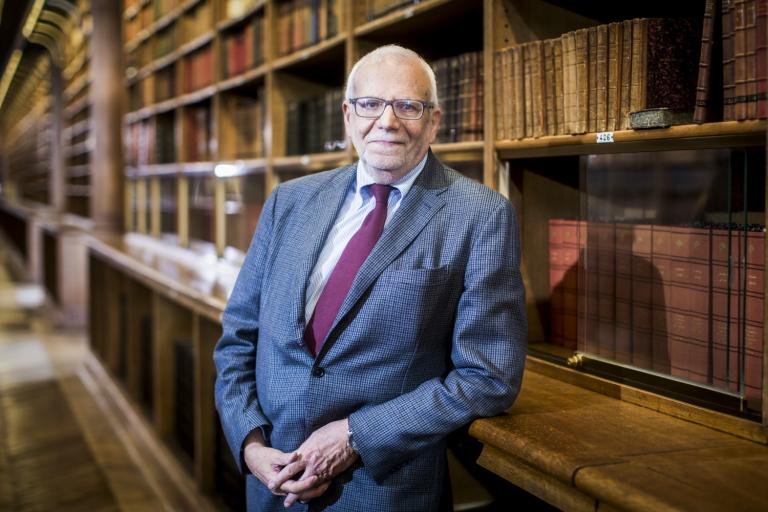 Is Full Professor in Roman Law at the Istituto Italiano di Scienze Umane, which he founded. He was its director from 2006 to 2010. In 2013 this Institut became part of the Scuola Normale Superiore, Pisa - Florence.
He was Professeur Invité at the Collège de France, Paris, France, Senior fellowship, School of Law, University of California, Berkeley, USA, Membership of the Institute for Advanced Study (School for Historical Studies), Princeton, NJ, USA, and Directeur de Recherche invité at the EHESS, Paris, France.
He was columnist for the Italian newspaper 'La Repubblica' (1985-2011). He was awarded, on 2005, with the Gold Medal for Achievements in Education, Culture, Science and Art by the Presidente della Repubblica Italiana Carlo Azeglio Ciampi. Since 2007 he's Onorary member of the American Academy of Arts and Sciences.
Foreign translations: Storia e destino, Torino, Einaudi 2007: French transl. Belin, 2009. Spanish transl. Amorrortu editores, 2014.
 Ius. L'invenzione del diritto in Occidente, Torino, Einaudi 2005: French transl. Belin, 2008, reprint 2011; Spanish transl. Adriana Hidalgo Editora, 2009; American transl. Harvard UP., 2012. La storia spezzata. Roma antica e occidente moderno, Roma-Bari, Laterza, 1996, reprint 2002. American transl. Harvard UP., 2000, reprint 2002; Portuguese transl. São Paulo UP., 2005; French transl. Belin, reprint 2009.
 Ponzio Pilato. American transl. Liveright 2017; French transl. Fayard 2016. Spartaco. American transl. Harvard U.P. 2013; French transl. Belin 2014.
Testi scaricabili