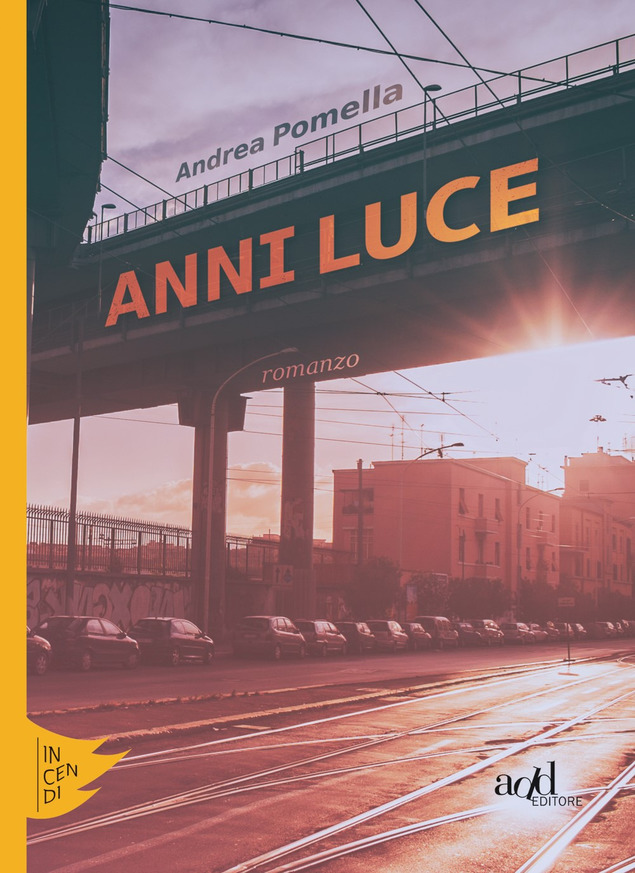 Preview
Light Years

ISBN: 9788867831760
publisher: ADD Editore
year: 2018
pages: 149
Shortilisted Premio Strega 2018
"Once upon a time there was the world. In the world, there was a city where it rained three hundred days a year. The city was called Seattle, in the westernmost part of the United States of America. To this city came a surfer from San Diego, an avid fan of the Who and the Ramones. In this surfer there was a soul. In this soul, there was the spirit of an era... If it were a fairytale it would begin like this."
Anni luce (Light years) is a coming-of-age tale, and Pearl Jam is the soundtrack to a space of light and shadows that fascinated a whole generation. "Pearl Jam's first album, Ten, released in 1991, was a train that rode roughshod over my youth. Twentyfive years later, spurred on by the anniversary, I decided to write a piece on it. The train trampled over my remains once again, dragging along behind it everything that was set in motion when one of their songs flowed out of the stereo speakers, the vortex of anguish, enjoyment, memories, furies, joys, worries that was being channelled through their music.
Anni luce is, of course, about Pearl Jam. But not only. It is the story of a friendship, of the person who introduced me to Pearl Jam: the drinking companion, the friend, the traveller, the brilliant guitarist, the madman, the wise man, the exaggerated, unpredictable, temperamental Q."
Andrea Pomella describes a passion and an uncertain age and in his voice we can hear the traces of another voice, that of Eddie Vedder, Pearl Jam's lead singer. This is the story of a journey in the twilight of the century, an expedition of drifters on the roads of Europe trying to exorcise the fear of adult life that is knocking at their door.