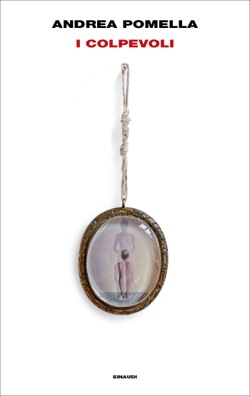 Preview
The Guilties

ISBN: 9788806243951
publisher: Einaudi
year: 2020
pages: 216
What remains of the bond between a father and son after a rancorous estrangement that has lasted thirty-seven years? Thirteen thousand days without seeing each other, ever since the father abandoned his wife and son because he was in love with another wom- an. An entire life apart.
The new book by the author of L'uomo che trema is the story of a reconciliation, of a year and a half of encounters, reflections on the past, a daily life rippled by the memory of guilt. What does it mean – concretely and symbolically – to betray and abandon? "I can't do it", says the son to a young woman who listens incredulously, as she sits on a wall and dangles her legs. And with that remark, he re-establishes his own existence, just like his father had done thirty-seven years before.
Throughout the entire story, we follow him as he begins a clandestine affair; we think he is cheating on his wife. But only at the end of the book do we discover who is the wom- an he has talked about the whole time – the woman he is head over heels in love with, the woman sitting on the wall.
All of us have been betrayed and left. And we are all guilty of something; because guilt is inside of us, and is an inescapable condition. Andrea Pomella's novel reconstructs a bridge suspended above a chasm, in order to give a complete meaning to the word forgiveness.